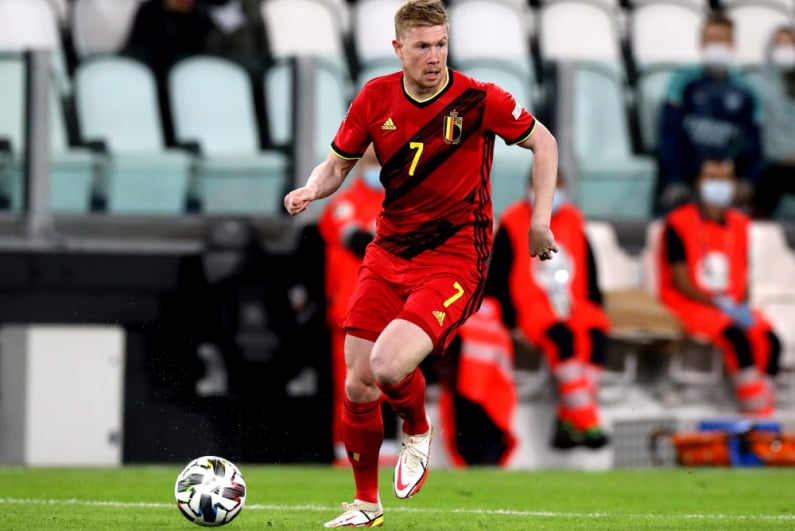 Sportsbooks have pulled World Cup man of the match betting lines after scares of online influence. [Image: Shutterstock.com]
Questionable decisions
Many sportsbooks have removed man of the match betting lines from their World Cup markets due to concerns of manipulation from social media influencers.
there have already been a few questionable recipients
The man of the match award is decided via a public vote on FIFA's website. There have already been a few questionable recipients, including Belgium's Kevin De Bruyne and Wales' Gareth Bale, and it's reported that man of the match doubled in betting value last week.
Several social media users with large audiences have been encouraging their followers to vote for players they placed bets on to win man of the match awards, creating a quasi-match fixing scenario. FIFA has shown no interest in changing voting protocols, which has led sportsbooks to pulling betting odds.
Man of the match voting interference
The man of the match is an award given to the best player in each match. It is regularly given out in international and domestic competitions and is often commemorated by a trophy, plaque, or some sort of memorabilia. At the Qatar World Cup, nominees receives a red chalice-shaped trophy sponsored by Budweiser.
posted video tutorials on how to break FIFA's rules by registering multiple accounts
Not only have social media influencers had undue influence in man of the match voting, but several have even posted video tutorials on how to break FIFA's rules by registering multiple accounts to place multiple man of the match votes.
Many of the online accounts driving the man of the match market are gamblers that share wins and advice, but also attempt to influence betting lines for their benefit. 
De Bruyne's man of the match nomination after a 1-0 win over Canada was the most surprising of the tournament thus far. Canada – coincidentally the first team to be eliminated from the competition – appeared to play better than Belgium and deserved a result, if not three points. De Bruyne is one of the best midfielders in the world, but did not produce a great performance.
"I don't think I played a great game and don't know why I got the [award]," De Bruyne said humbly after the game. "Maybe it's because of my name."
Regulation and response
Sportsbooks were put on high alert after Cristiano Ronaldo won the man of the match award in Portugal's 3-2 win over Ghana for scoring a penalty kick that became somewhat inconsequential when Andre Ayew netted a goal eight minutes later. Rafael Leão's goal in the 80th minute proved to be the winner, while João Félix turned in a better individual outing than Ronaldo, yet neither received the award.
would have paid out over $1m had Brazil's Neymar Jr. also won the award
Many accumulator bets, which are mostly parlays of four-plus legs, included Ronaldo as the man of the match winner and would have paid out over $1m had Brazil's Neymar Jr. also won the award against Serbia later in the day. Unfortunately for the conniving bettors, Neymar was injured and substituted off before teammate Richarlison bagged a brace in a 2-0 win.
FIFA employees regularly monitor voting results and have the authority to override fan votes if they do not line up with what occurred on the pitch. FIFA itself is aware of the issue, but has not released official changes to the voting procedure. 
Sportsbooks do not seem keen on reintroducing the markets until a solution is implemented.
"We continually monitor the performance of all of our markets and on this occasion made a trading decision to pull this particular market," said a spokesperson for Sky Bet.